Young Author Award
In order to stimulate the involvement of young scientists and engineers in IFAC, as well as to recognize top-level contributions of the younger generation in our field and to support their careers, DYCOPS CAB 2019 will have a Young Author Award.
The Young Author Award is awarded for the best paper of which the first and presenting author satisfies the eligibility criteria and is the main contributor of the research results in the paper.
Eligibility criteria:
maximum 30 years old at the time of the event;
first and presenting author of a paper;
To be eligible for the award, a nomination must be sent by a colleague or supervisor of the young author (no self-nominations) and should include a nomination letter. The nomination letter must contain a clear statement indicating that the nominee is younger than 30 years of age by 26 Apr 2019.
Nominations are done using the IFAC PaperCept conference manuscript management system. Please click on Submit a contribution to DYCOPS CAB 2019, and use the IFAC forms available at (https://www.ifac-control.org/events/young-author-event-award-nomination-form-1/view) . The nomination period is from February 15/2019 to March 15/2019.
YAA Result
The Young Author Award of DYCOPS 2019 was given to Lucie Chambon, from INRIA, for the paper "A New Qualitative Control Strategy for the Genetic Toggle Switch". Gift-bags were given to the three finalists and the winner received a special money prize during the gala dinner ceremony.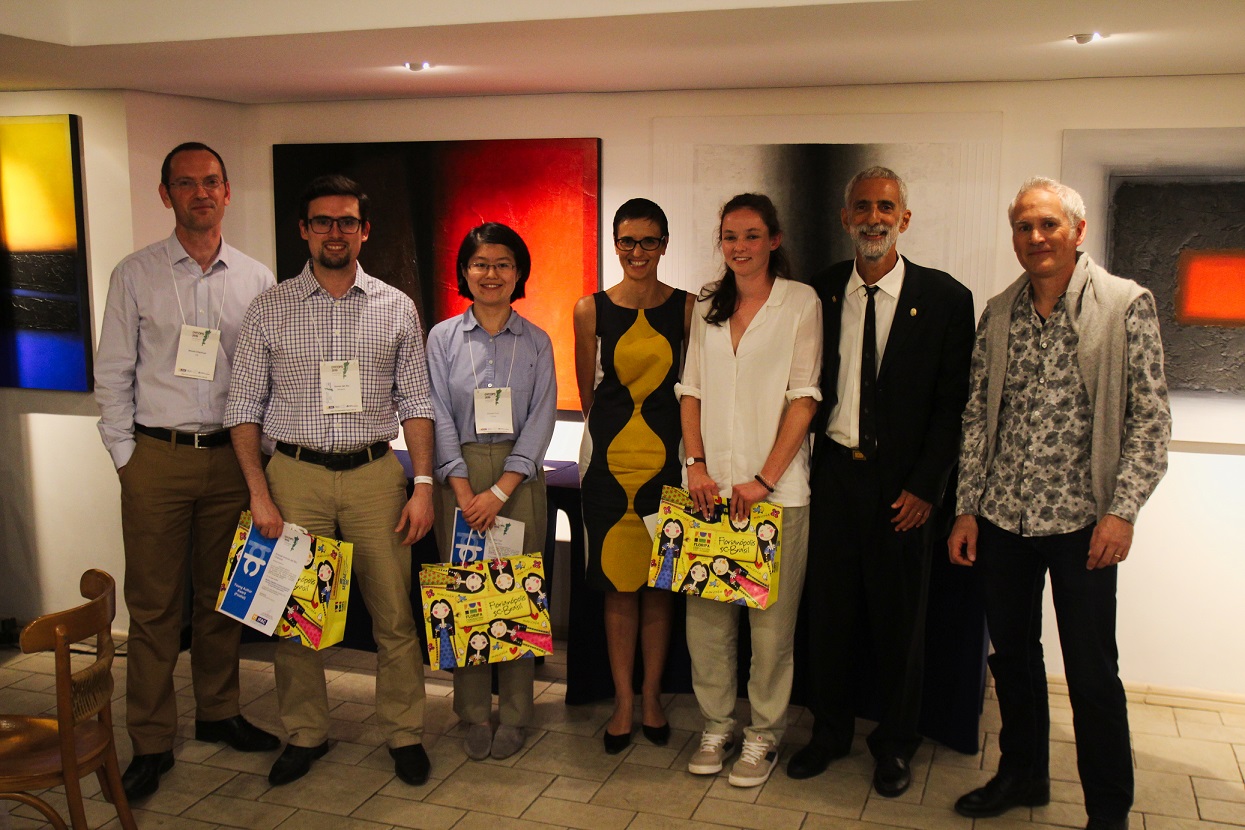 Young paper award ceremony during gala dinner. From left to right: Benoit Chachuat (IPC Chair), Ehecatl Antonio del Rio-Chanona (finalist), Ruomu Tan (finalist), Michela Mulas (NOC Co-Chair), Lucie Chambon (winner), Julio E. Normey-Rico (NOC Chair), Olivier Bernard (IPC Co-Chair)