Local information
Florianopolis is the capital of Santa Catarina state in the South region of Brazil. It can be easily reached by direct flights from Rio de Janeiro, S&atildeo Paulo, Brasilia and Buenos Aires. The sea, hills and over 42 beaches make Florianopolis a major destination for overseas and local tourists.
The Symposium will be held at Jurerê Beach Village Hotel that is located around 30km away from Florianópolis downtown, in the heart of Jurerê beach, with calm and transparent sea waters and white sand.
Travel Information
Transportation in Florianópolis
By Bus - there is a public bus system in Florianopolis, but it is not the most intuitive or easiest bus system to use. The system is set up as a series of nine hubs, one hub per major neighborhood in Florianópolis.
By Taxi and Ridesharing - taxis and ridesharing companies (such as Uber) are probably the best way to get around. Taxi and Uber drivers in Florianópolis are honest and dependable.
Transportation from airport to the conference hotel
There is a taxi shop inside the airport (Aerotaxi) and also a taxi stand in the front of the arrival door. The UBER stand is about 20 meters on the right of the arrival door.
From the airport to the conference hotel, the price by UBER is between 40 and 70 BRL and by taxi is between 100 and 120 BRL.
Also you can make a reservation for your shuttle airport-hotel-airport. In this case the car (van) driver will be at the airport arriving hall waiting for the passengers. The travel agency Magnus is in charge to offer this service for DYCOPS CAB 2019 participants.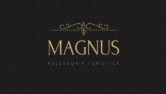 +55 48 996191929
Languages: Portuguese / English/ Spanish
A private car (1-4 persons) from airport to jurere beach village hotel costs 110 BRL one way and 200 BRL for round trip.
A private mini-van (up to 6 persons) from airport to jurere beach village hotel costs 180 BRL one way and 350 BRL for round trip.
A van (10 - 14 persons) from airport to jurere beach village hotel costs 25 BRL one way and 45 BRL for round trip (per person). A minimum of 10 passengers is required for a van, thus from the individual reservations the travel agency will organize the groups and confirm the booking.

Touristic Information about Florianópolis
Florianópolis has some of the most beautiful beaches in Brazil. There are dozens of them on the Island of Santa Catarina, where the capital Florianópolis is, and in the neighboring municipalities. All enchanting, surrounded by dunes, sandbanks or hills covered with Atlantic Rainforest, with calm waters for children or good waves for surfers, in exalted watering places or in small communities of fishermen. It is difficult to decide which of them is the most charming.
In Florianópolis and surrounding cities (Grande Florianópolis in Portuguese), the legacy of the colonizers is not only present in centenary museums, churches, palaces and forts. The historical heritage of the 13 towns which form the region is respectable and includes works listed by the National Historical and Artistic Heritage Institute (IPHAN). There are bucolic places as Santo Antônio de Lisboa and Ribeirão da Ilha, villages of Azorean origin located in Florianópolis, where it is still possible to feel the peacefulness of former times while savoring the freshest seafood. While in the municipalities of Anitápolis, São Bonifácio and Antônio Carlos, you will find traces of German colonization in the regional cuisine and customs
The electric voltage in Florianópolis is 220 Volts, 60 Hertz, with plugs having two or three rounded pins (types C and N). For further details on the power plug please visit https://www.worldstandards.eu/electricity/plugs-and-sockets/n/
Florianopolis is NOT included in the YELLOW FEVER vaccination recommendation area (AVCR)
A complete guide of Florianopolis may be found at:
Travel and Tourism Agencies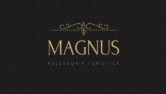 +55 48 996191929